Lookout Tower & Country Store (come sit a while!)
Close to Hiking, Birding, Motorcycle, and Bike Trails.
Hand-Dipped Premium Ice Cream & Country Fresh Fudge.
Local Live Music on Weekends (May – October)
Located on US Hwy 52 between Wytheville & Bland, Virginia.
Take a trip back to the good-ole-days and relax at our country store surrounded by natural splendor!
Plus we are the highest point on the Big Walker Mountain National Scenic Byway, which is the scenic bypass for I-77 in the beautiful mountains of western Virginia! Climb above the treetops to enjoy a view beyond belief:
"Where only the Birds See More!"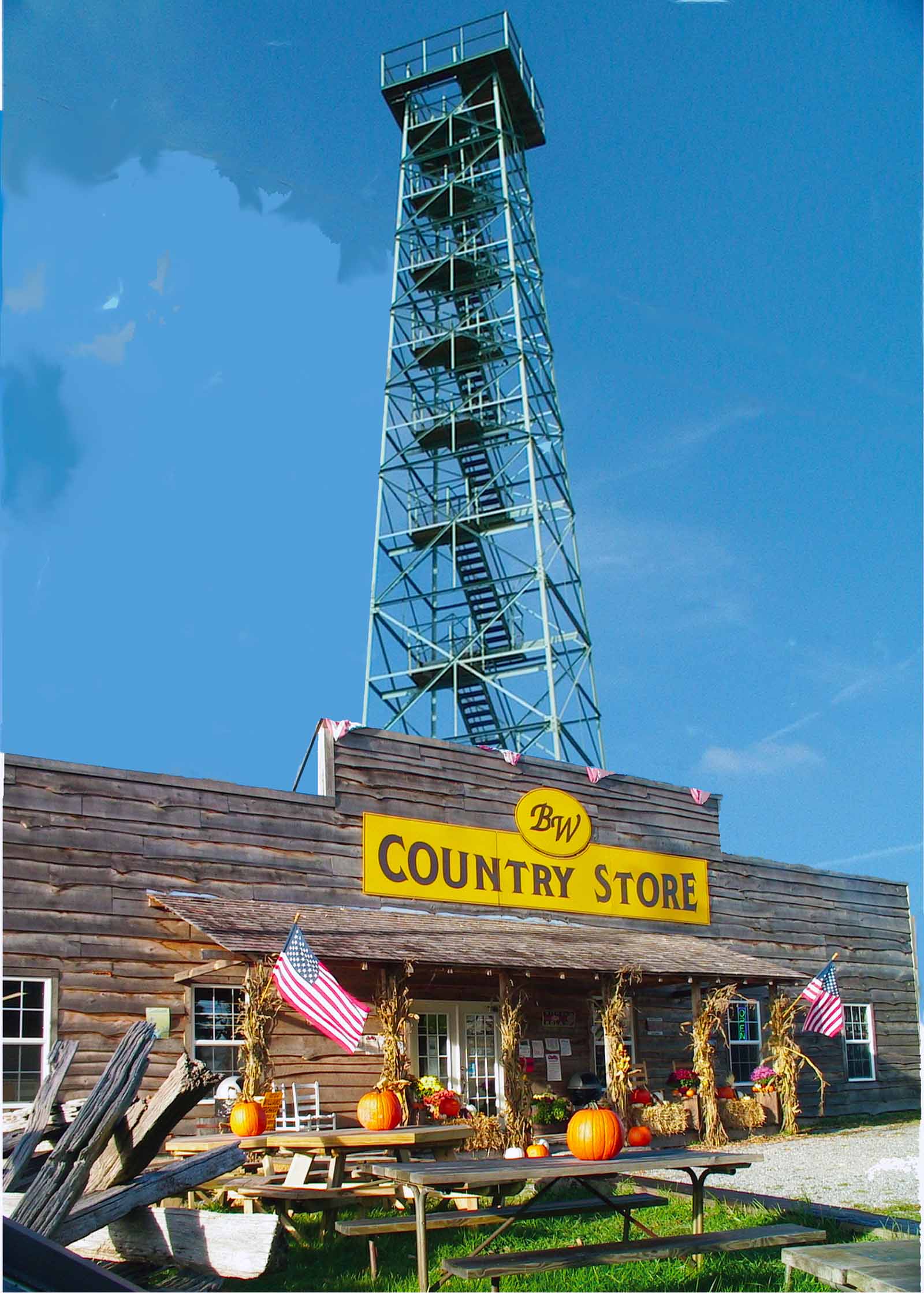 Yep! It's what we're famous for!
The 100 foot lookout tower at Big Walker Lookout showcases the most spectacular panoramic vistas! Looking north, you'll see the patchwork quilt of the farmlands. Looking south, you'll see the untouched wilderness of Jefferson National Forest. Free Local Music
Come by the store to hear local musicians and genres like bluegrass, old timey traditional music, and more!
Every Weekend
Through May – October.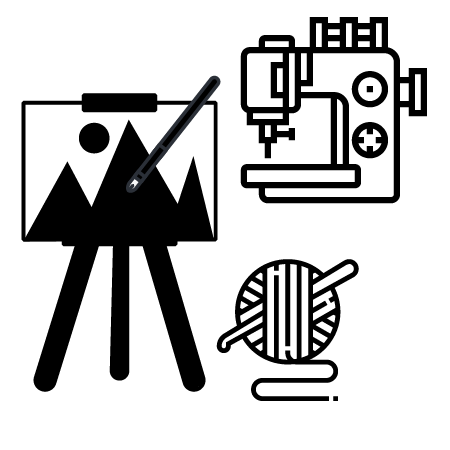 Traditional Arts & Crafts
Explore local arts & crafts with live demonstrations by local artisans! Then enjoy browsing our craft shop, featuring the hand made wares of over 20 crafters from our region. Local Authors & Book Signings
Meet local writers, find local books, and get them signed by the author!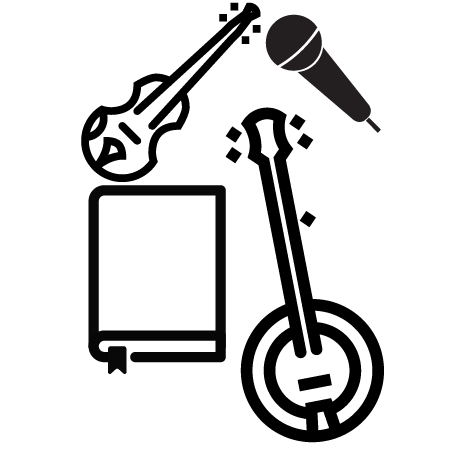 Special Events
Every so often we host special events, keep an eye on our Events page!
Shop Local
Take home a one of a kind gift, souvenir, or home decor item. We have something that is sure to please everyone!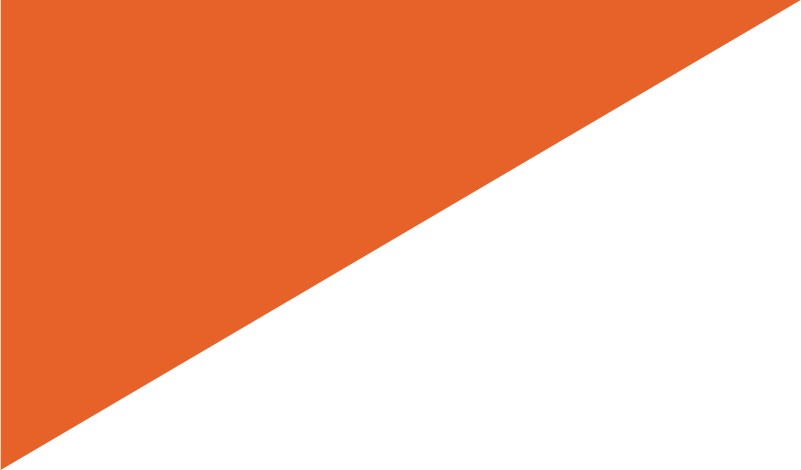 About The Lookout & Country Store
Experience down home hospitality and charm inside the Country Store. We offer hand-dipped Virginia Homestead Creamery Super Premium Ice Cream, country fresh fudge, FREE mountain top music weekends from May – October, and so much more!
After you've explored the store, take in the views 100 ft. higher in the lookout tower or explore our hiking, birding and biking trails!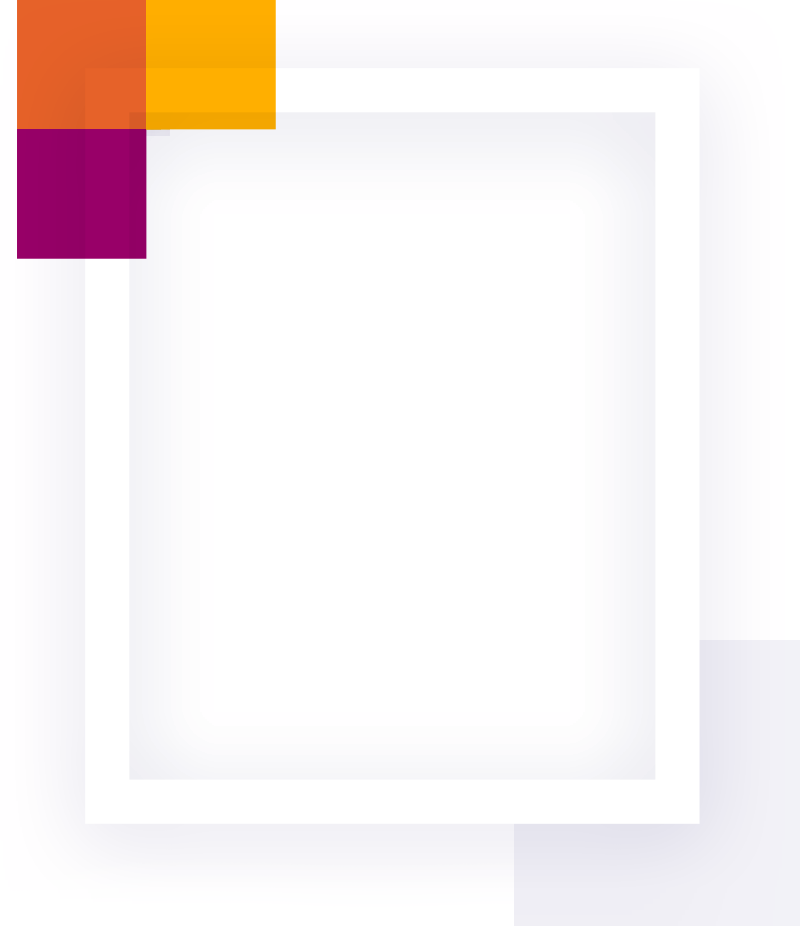 More Great Things About Us!
Big Walker Mountain Scenic Byway
Big Walker Mountain Scenic Byway passes through national forest and private land, this 16-mile stretch showcases mountain vistas, historic farm homesteads and tree-lined forest vistas. At the top, our 100-foot tower at Big Walker Lookout affords a spectacular view of the mountains and valleys. There is a Virginia Birding trail. fishing, hiking, biking, and camping along the route. This scenic byway begins at exit 47 of I-77 and ends at exit 52 in Bland.  A great way to view the mountains and return to your trip.
The Big Walker Mountain Scenic Byway is a National Forest designated Scenic Byway.
Crooked Road Music Venue
We are a Crooked Road Affiliated Music Venue. The Crooked Road is Southwest Virginia's heritage music trail, which helps exhibit and promote the old-time tradtional music of our region. You'll hear a variety of live old-time and bluegrass music at our store weekends from May – October.
Family-Owned
We are a family owned and operated business, and have been serving visitors here since 1947. Now being operated by the 3rd generation of the Kime Family, we feel that the visitors that come to Big Walker Lookout & the BW Country Store are like family, and we hope to continue that tradition, which has been going strong for 75 years! So. whether you are planning a trip to the Wytheville area, just passing through on your way somewhere else, or you're a local that lives just down the road, be sure to make Big Walker Lookout & BW Country Store a stop on your trip and let us make you a part of the family!!
Close to I-77 / Great Sights
We're conveniently located on US-52 which connects Bland and Wytheville, VA. Bland & Wytheville are located along I-77 & I-81. So, a quick detour to visit is as easy as can be! 
Live Music,
Arts & Crafts Demonstrations,
and Book Signings
Enjoy FREE Mountain Top Music at the BW Country Store all summer long through the end of October! We feature local musicians and bands from right here in western Virginia! Plus more fun events like craftwork demonstrations and book signings!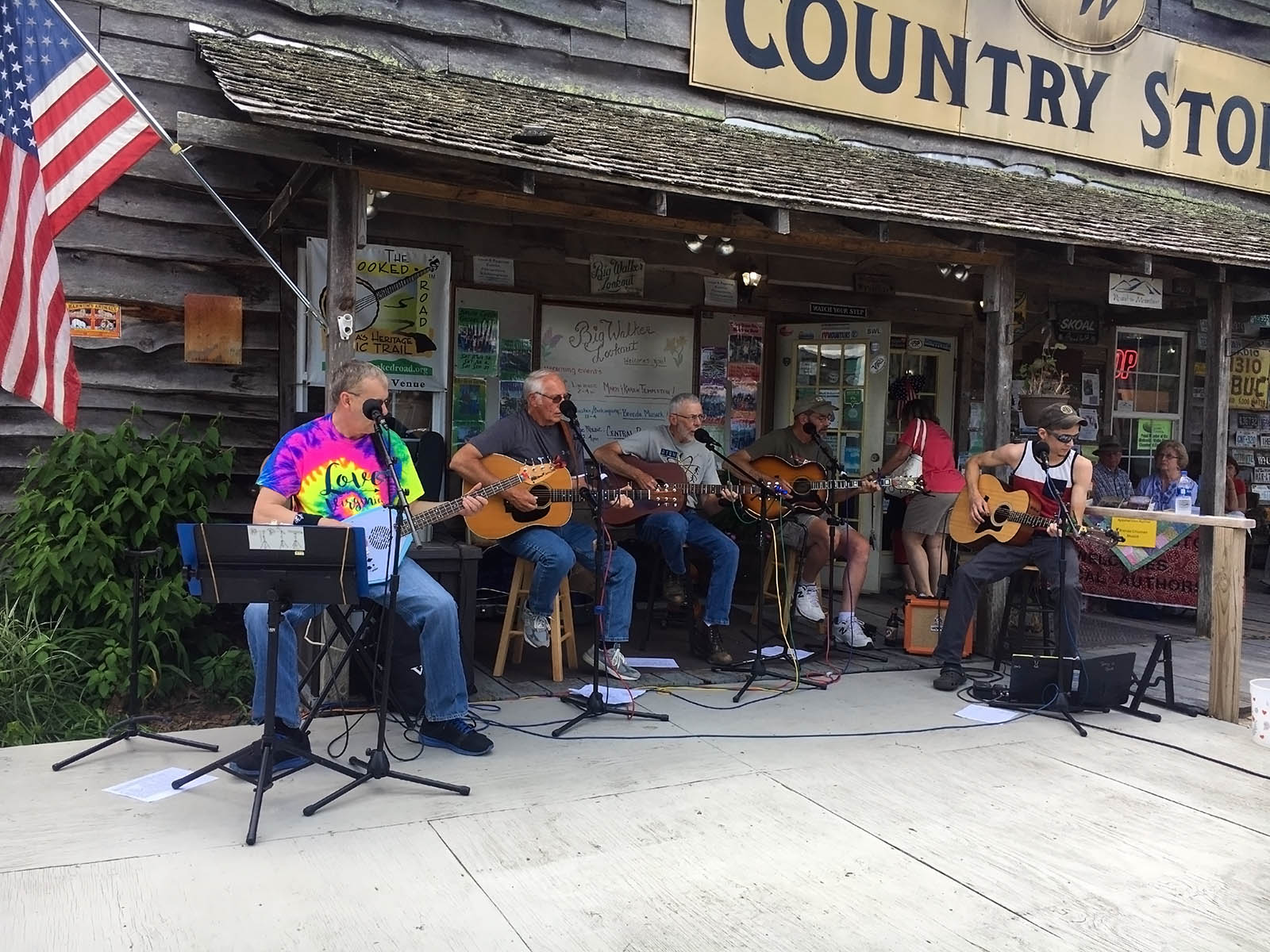 Family-Owned. 75+ Years. Amazing Views.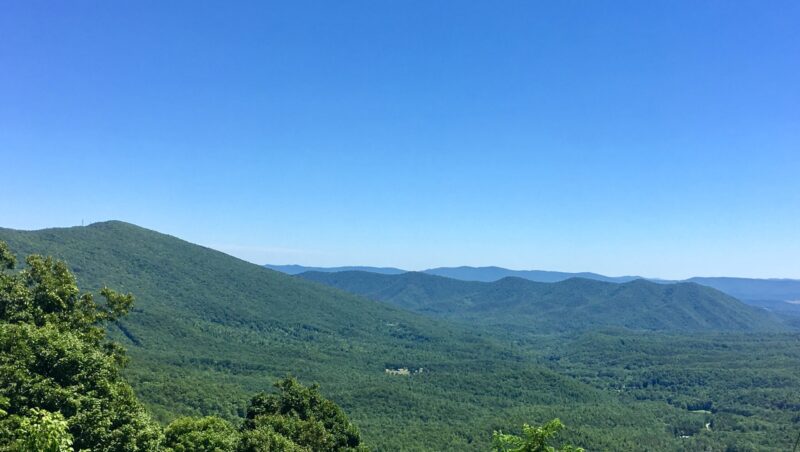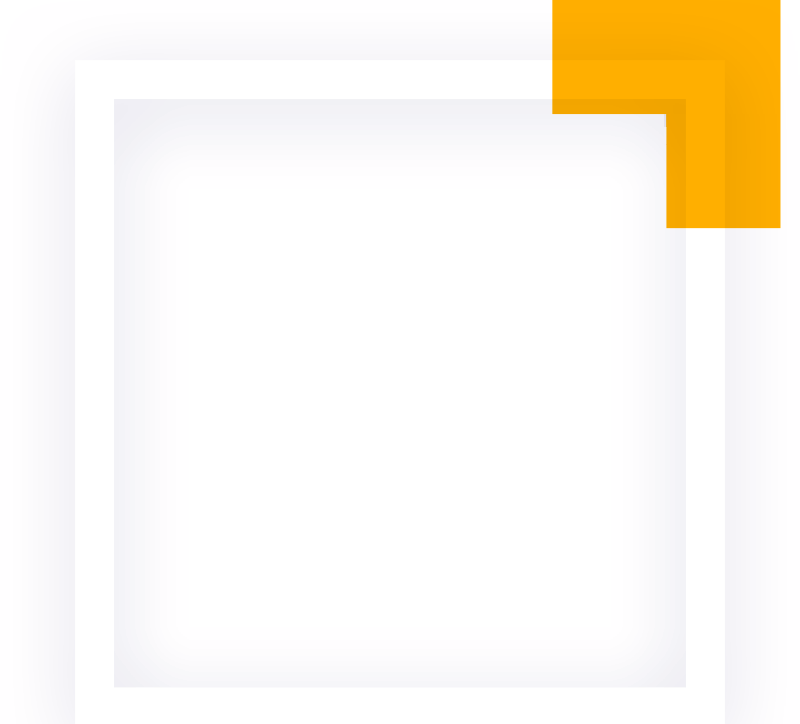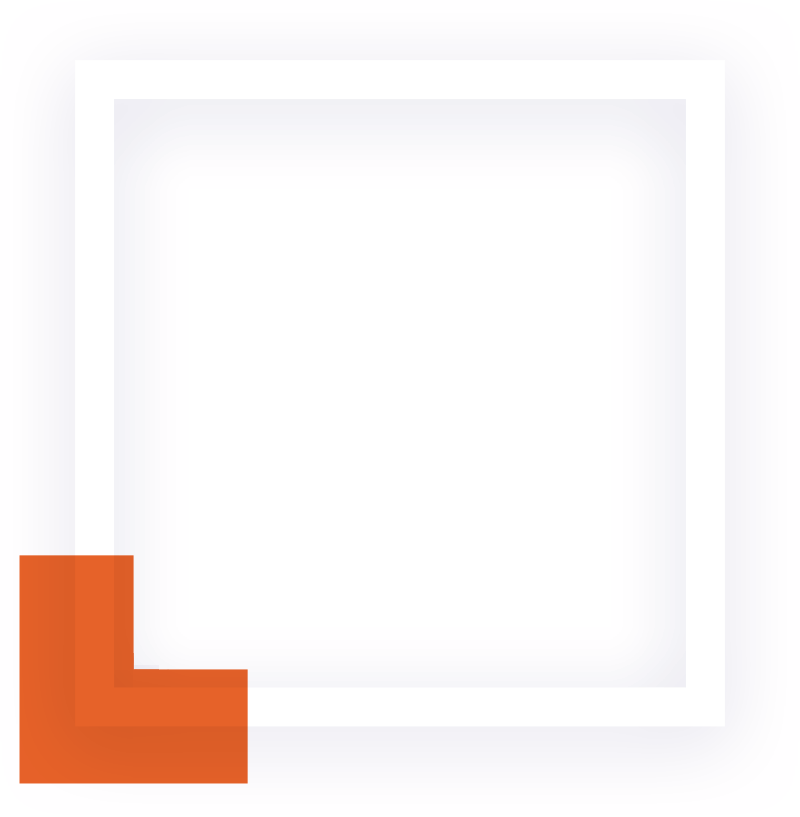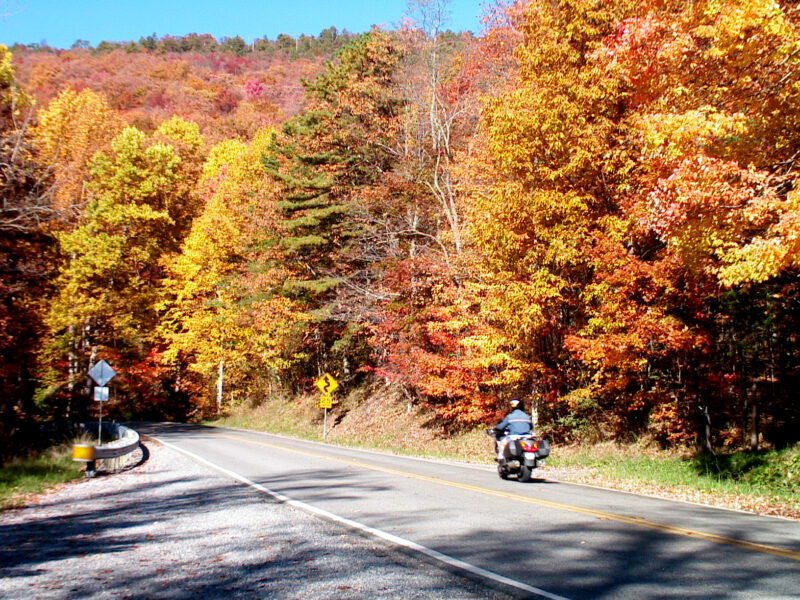 Motorcycle Riding on the Mountain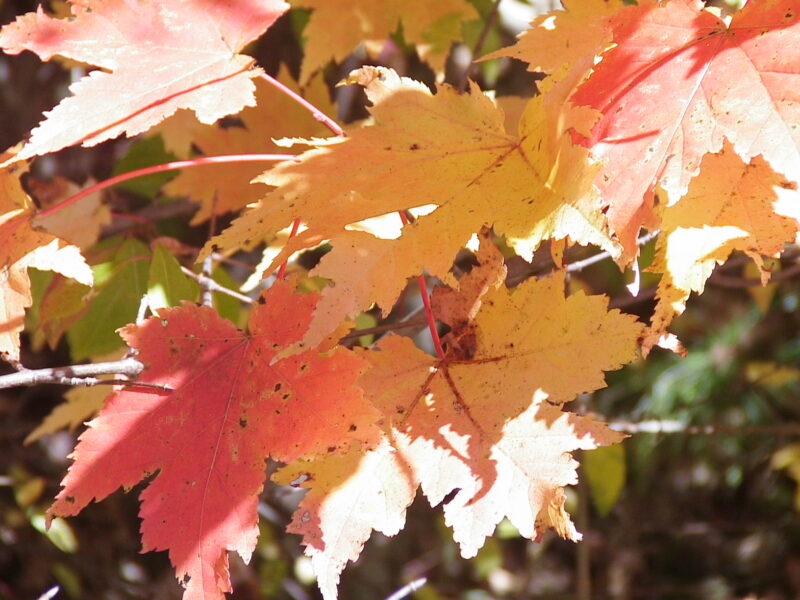 Get off the Interstate!
If you feel like slowing things down and taking in the sights, get off the interstate and take a detour through the Big Walker Mountain Scenic Bypass! We're at the top of Big Walker Mountain along the route.
Directions:
From I-81, take exit 70, drive 12 miles North on Hwy 52. From I-77, take exit 52, go 8 miles South on Hwy 52 to the top of Big Walker Mountain.
(Get Directions on Google Maps)
GPS: N 37.04567 and W -81.22843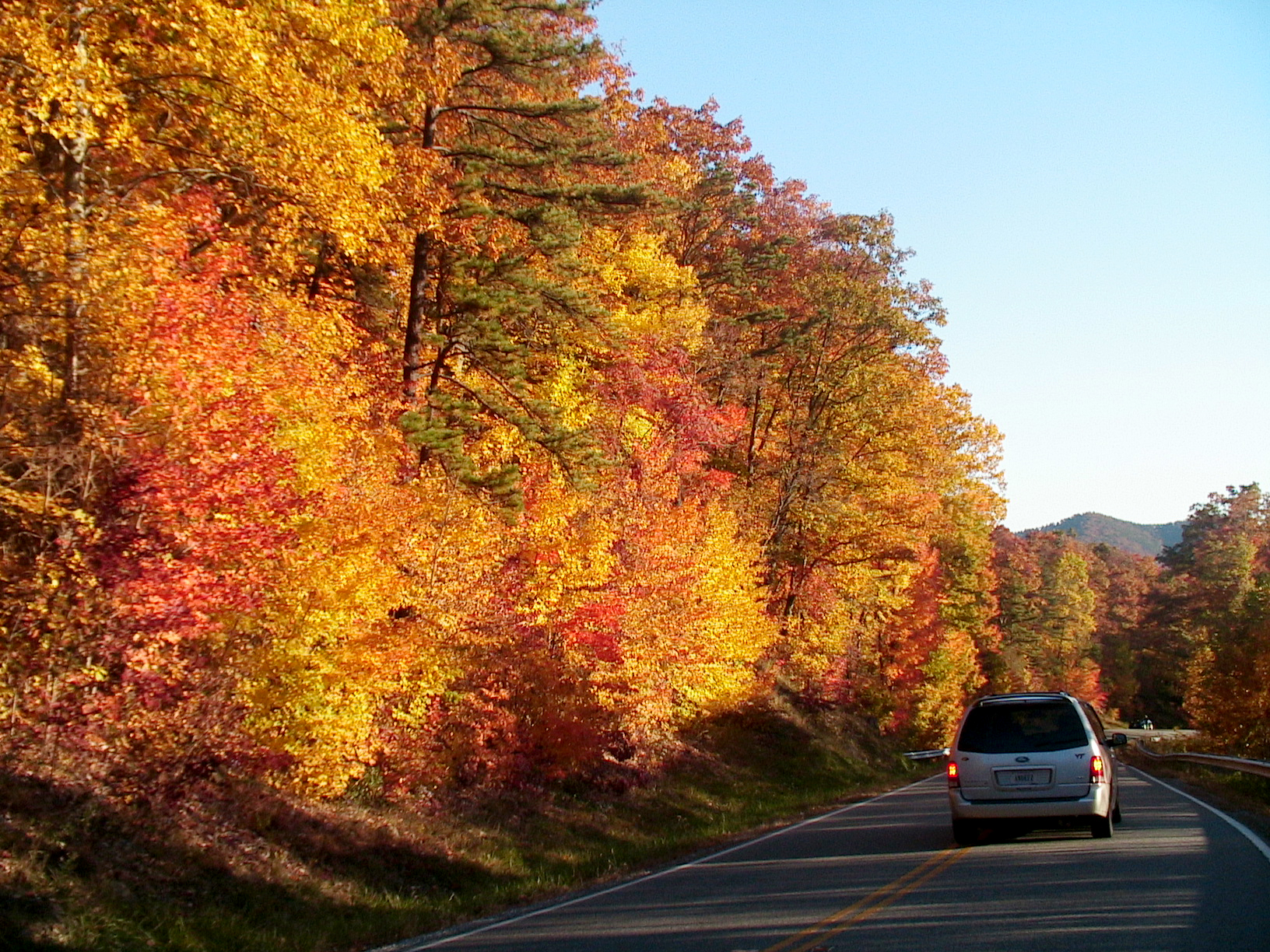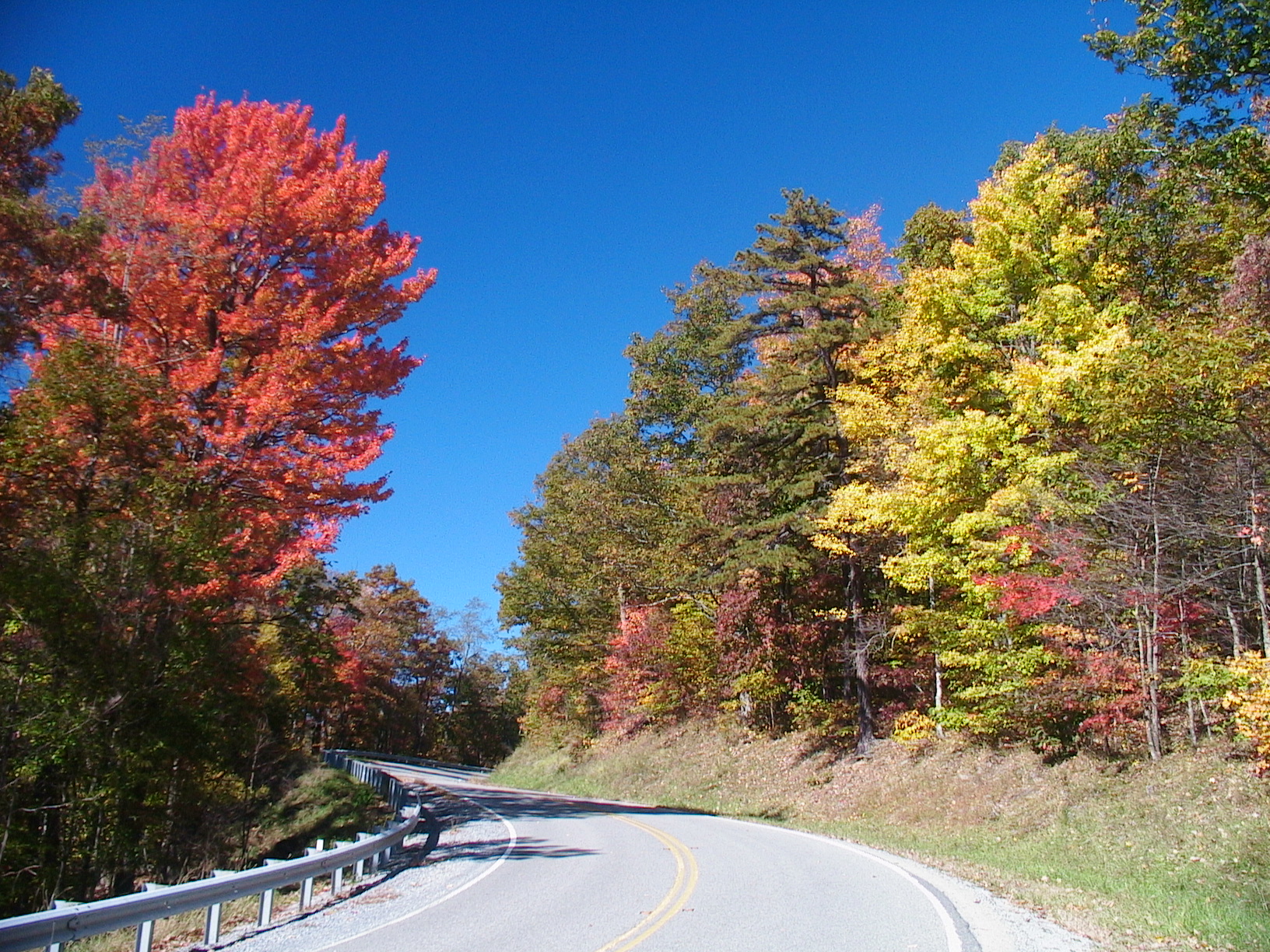 Questions Before You Come?
Feel free to reach out to us using our contact form! We're always happy to help you have a great time while you're with us!